The electronics in the SmartTouch sensor door handle register a touch anywhere on the handlebar and signal this to the user via an LED. This information is then sent to the SmartTouch radio module and the SmartKey.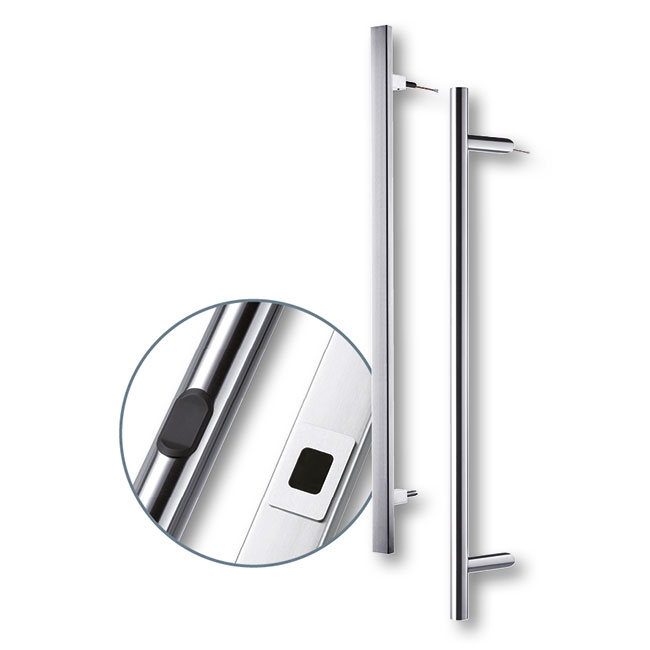 In combination with the SmartKey, the sensor door handle enables a keyless entry functionality at the front door comparable to that already established in the automotive sector. It is sufficient to carry an authorized SmartKey with you to open a motor lock door by touching the sensor door handle.
In combination with the SmartConnect easy, the sensor door handle provides greater security against unintentional door opening via the Internet. If the 2-stage opening is activated in the SmartConnect app, the motor lock only opens the door if the handle bar is also touched after activation via the app. 
The smart handlebars from Carl FUHR GmbH & Co. KG are made of high-quality V2A stainless steel and are available in round or angular form in various lengths. For other materials, lengths and shapes, please contact info@smartwireless.de .
The electronics of the sensor door handle has a brightness sensor and a white LED which lights up in darkness and/or when touched. Both functions can be deactivated via 2 contact bridges.