The universal radio module for your motor lock door receives radio commands from the 4-channel radio key SmartKey or the SmartHome server Smartonnect easy. The SmartTouch radio module switches a potential-free contact for opening the door and provides the SmartConnec easy with a signal of the opening status of a FUHR motor lock multitronic 881 and autotronic 834.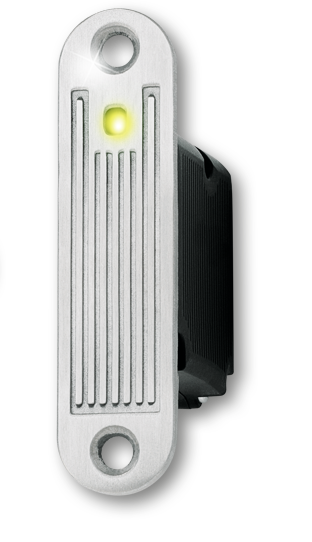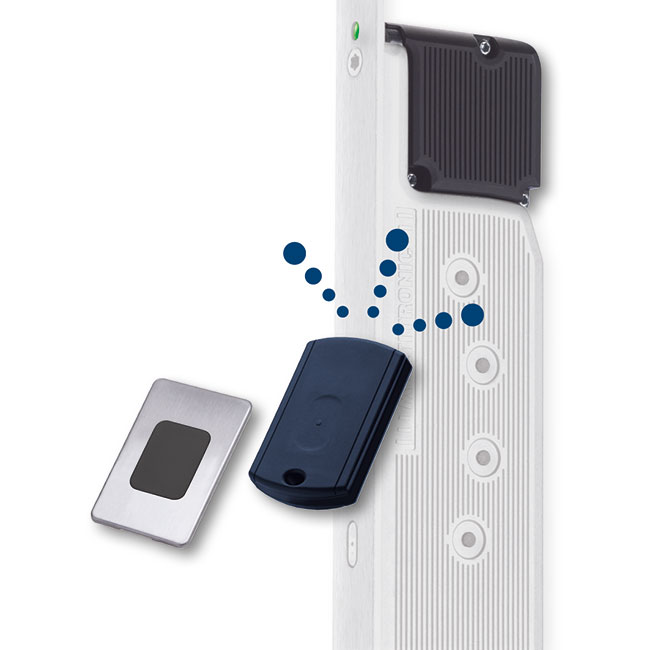 Keyless-Entry for the front door:
Every touch of the sensor door handle is signalled to the SmartTouch radio module. If a valid SmartKey is present, the motor lock opens the front door.
SmartTouch offers you reliable security through highly secure AES encryption during data transmission. In addition, the master principle protects against unauthorized teach-in and delete processes.
Technical data
| | |
| --- | --- |
| Frequency | 868,92 MHz |
| Modulation | FSK |
| Security | Rolling-Code / AES – 128 bit / master key principle |
| Anti-collision test | available |
| Antenna | Onboard |
| Power supply | 12VDC |
| Current consumption | max. 50 mA |
| Actuation control | Green light-emitting diode |
| Temperature range | -10°C to +50°C |
| Dimensions | 43 x 40 x 15 mm |
| Connection cable | 3-wire, approx. 320mm long |
| Weight | approx. 60 g |
| Protection class | IP 20 |
| Switching impulse | potential-free |
| | |