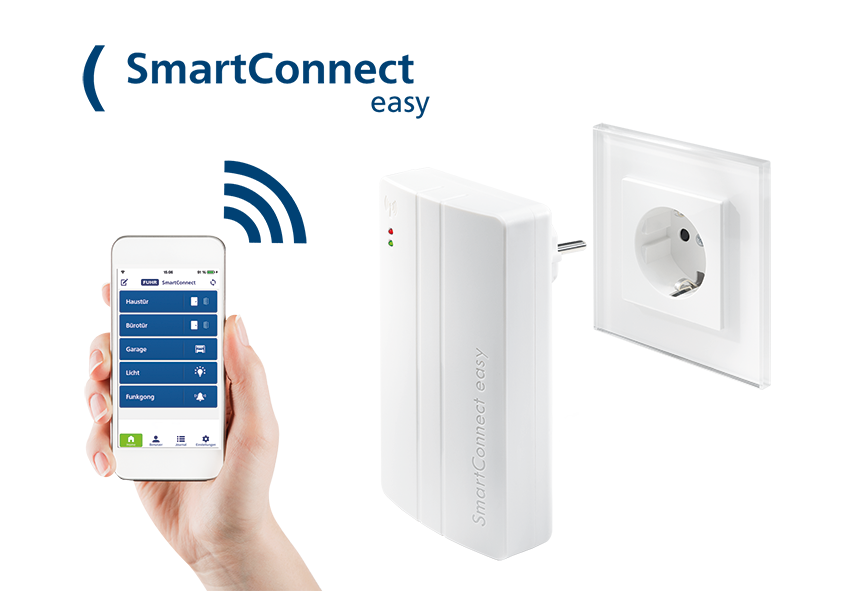 Use your smartphone to open your doors or gates via app!
With tested security and data storage locally on your premises – as far as possible without data in the cloud. But if you prefer, you can also do it on the go, at any location, simply online.
SmartConnect easy was developed for the motor-driven multi-point locking systems of Carl FUHR GmbH & Co. KG. The SmartTouch radio module also supports other solutions thanks to its potential-free switching output.
The 2-stage opening offers more security online:
In combination with the intelligent sensor door handle, the door is only unlocked after App operation if the door handle is touched afterwards. This effectively prevents unintentional openings via the Internet.
Manage all users via the free SmartConnect app and teach in your radio keys, garage door openers, sockets, sensors and much more. Assign temporary authorizations and inform yourself and others about current events with the journal or via push message.
Smartconnect system components